Grave 344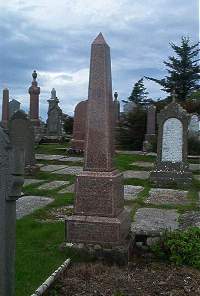 In memory of.
Benjamin Miller, fishcurer of Forse, died 19th April 1884 aged 84.
The memory of the just is blessed.
Wife Elizabeth Cruickshank died 2nd June 1886 aged 92.
Asleep in Jesus.
Son Peter Miller died 5th October 1908 aged 68.
Son William Miller died 8th April 1918 aged 82.
Daughter Hughina Miller died 12th November 1947 aged 98.