Grave 354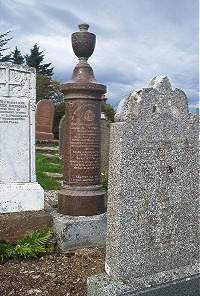 His memory liveth for ever more in loving memory of.
John M Sutherland of Blackcroft House Latheronwheel, killed in France 29th August 1918 aged 33. Mobilised with Lovat Scouts August 1914 transferred to Gordon Highlanders 51st Division, killed in action in France, buried at Plouvain near Fampoux, reinterred in grave 39 row C British Cemetery Arras, 3rd son the late Peter Sutherland of Forse.
Erected by his mother, sisters and brothers.