Grave 356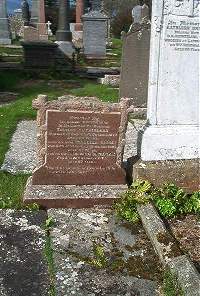 Erected by Isabella Sutherland in memory of her husband.
Thomas Sutherland died at Roster 1st October 1942 aged 75.
Wife Isabella Bisset died at Lybster 19th March 1898 aged 31.
Sister Euphemia Sutherland died 26th January 1925 aged 68.
Him that cometh unto me I will in no wise cast out.