Grave 373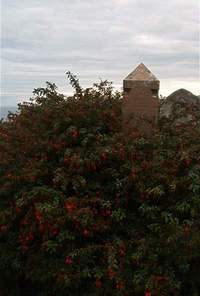 Erected by Catherine Waters in loving memory of her.
Husband Thomas Shearer of Market Hill Dunbeath died 25th Febuary 1882 aged 66.
Above Catherine Waters died 18th March 1907 aged 83.
Daughter Donaldina Shearer died 25th November 1860 aged 5.
Benjamin Shearer died 24th September 1860 aged 79 father of above Thomas Shearer.
Son Thomas Shearer 17 Market Street Edinburgh died 25th December 1918 aged 57 interred here.