Grave 45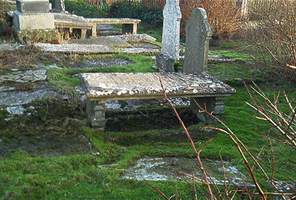 Erected by Adam Sinclair of London 'In Memory of.
Mother Francisina Campbell of Dunbeath died 10th August 1853 aged 66.
Father John Sinclair of Borgue Dunbeath died 21st March 1868 aged 86.
Brother Robert Sinclair died 5th December 1863 aged 44.
The Memory of the Just is Blessed.
Sister Elizabeth Sinclair died 2nd October 1904 aged 80.