Grave 58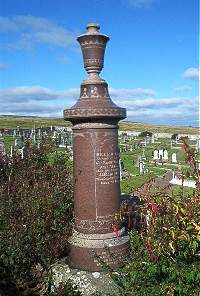 In Memory of.
William Gunn, merchant of Lybster, died 21st March 1897 aged 72.
Wife Amelia Innes died 26th March 1915 aged 79.
Erected by his sorrowing wife.
Then are they glad because at rest And quiet now they be So to the heaven he then brings Which they desired to see.