Grave 9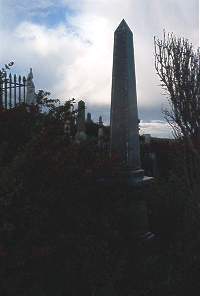 Erected by Mary Sinclair in memory of her beloved husband.
James H Sutherland, of Inver Lybster, died 4th November 1866 aged 61.
Wife Mary Sinclair died at the Union Inn Lybster 9th July 1893 aged 89.
Son Dugald M Sutherland died 8th September 1885 aged 43 husband of Amelia C Pryde.
Also:
Son John Sutherland died 18th November 1897 aged 61 years.
Wife Jane P Ross died at Milton House Lybster 7th November 1933 aged 92.