Grave 99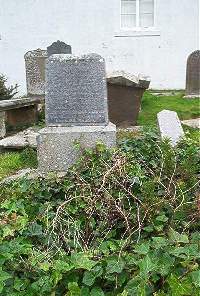 Erected by John Gunn mason Lybster in memory of his son.
Alexander Gunn, late of Dunedin New Zealand, died at Newton Swiney 8th June 1890 aged 31.
Brother Donald Gunn MA died at California aged 29.
Also.
Above John Gunn died at Newton Swiney 3rd August 1903 aged 83.
Wife Ann McLeod died 26th May 1911 aged 75.
Daughters Angusina Gunn and Lizzie Gunn both died at Oakland California aged 36 and 34.
Son John Gunn died at Johannesburg South Africa 9th April 1908 aged 40.
Son George Gunn died at Johannesburg 9th December 1924 aged 48.